The leader in on-demand infrared training



PROFESSIONAL INFRARED TRAINING INSTITUTE
Thermography Certification and Training Online

Compare | Tour | FAQs | Account

605-427-2908

Enroll Now
PITI provides you with the skillset needed to conduct a professional infrared survey and run a successful thermal imaging business!
We stand behind our infrared training with support 12 hours a day, a 30-day money-back guarantee and a personal commitment to your success. Compare Us!
On-Demand Thermography Certification
No Recurring Certification Fees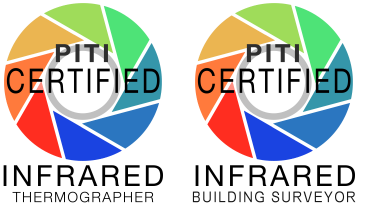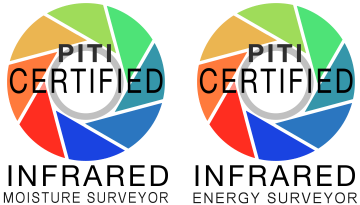 Level 1 Infrared Thermography


Level 1 Infrared Building Surveyor


Certified Infrared Moisture Surveyor


Certified Infrared Energy Surveyor
ENROLL IN INFRARED CERTIFICATION TRAINING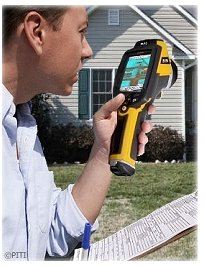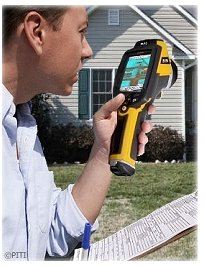 Start Your Infrared Survey Career Today!
PITI has helped many individuals achieve their infrared thermography certification in the U.S. and Canada for nearly two decades. In fact, PITI was one of the first schools to offer an online interactive thermography certification program for Level 1 infrared thermography.

We also offer an infrared survey certification for Level 1 building inspection that you can complete online at your own pace. We provide quality infrared thermography certification at an exceptional value with nearly $700 of value-added bonuses.

PITI provides on-demand infrared thermography certification for building contractors, energy auditors, utility companies, home inspectors, mold inspectors, restoration companies, and many other professionals at an affordable price. Take the infrared training at your own pace, not through an exhausting Zoom call.

PITI's online Level 1 thermography certification course meets the requirements of ANSI/ASNT CP-105 and CP-189 of the American Society for Non-Destructive Testing. Learn at your own pace from the comfort of your home or business, while achieving the knowledge and skills needed to become a professional certified infrared thermographer for an established company or start and grow your own profitable infrared thermography business.

Consumers and businesses spend thousands each year to ensure dry, energy-efficient homes and offices. Building moisture, insulation, and air infiltration problems are hard to discover during typical inspections and are often misdiagnosed. Utility companies and manufacturing plants spend valuable time trouble-shooting and repairing equipment. Thermal imaging provides a reliable path to detect hidden problems, implement predictive maintenance programs, and help eliminate costly guesswork.
Home Inspectors

Contractors

Energy Auditors

Weatherization

Insurance Claims

Remediation

Commercial Inspectors

Mold Inspectors
PITI thermography certification courses are truly at your pace. Every infrared course comes with instant online access and can be completed in as little as 1-2 weeks, or you can take as much time as you need! Your access to the course material and student support system does not expire.
All students receive free online infrared inspection report software for unlimited devices, a $399 savings, plus a free business website with online credit card processing and online infrared inspection report delivery. PITI thermography certification will help you establish a turn-key infrared surveyor business without breaking the bank.

You can generally recoup the entire cost of your infrared training with your first two infrared surveys. PITI's online infrared training course and thermography certification will help you gain the knowledge and skills needed to become certified in infrared thermography, start quickly and stand out as a qualified infrared thermographer.

Topics for Prospective Infrared Surveyors

What Thermography Certification Can Do for You
PITI's thermography certification can help you enter the infrared building survey industry or expand your current business. We offer continuing education, equipment, report software, and marketing support to help get your infrared thermography business up and running. At PITI our mission is to provide you with the best online infrared certified training to prepare you for a successful career, along with the support you need down the road. PITI certified infrared thermographers are never alone.



PITI's infrared training and certification courses are truly at your pace. Every online course comes with instant access and can be completed in 1-2 weeks, or you can take as much time as you need. You always have access to course material and support, plus as a NAIS-accredited gold-level training provider, we can offer our graduates a free 1-year membership in the non-profit National Association of Infrared Surveyors (NAIS), an additional $149 value.
Why Choose Online Infrared Training?
Our goal is to help you become a certified infrared thermographer, regardless of the length of time needed. We stand behind our infrared thermography training unconditionally and are ready to assist you down the road with support whenever you need it. PITI has a proven success rate as a top-rated infrared thermography training school. Below are some of the reasons why people choose PITI's infrared thermography training:
Trusted by Thousands of Students
Better Business Bureau A+ Rated
Highly-experienced Instructors
Specialists in Infrared Training
Convenient On-Demand Training
Lifetime Access to Training
Most Affordable Infrared School
Free Infrared Thermographer Association Membership
Free Website with Report Delivery
Free Infrared Survey Report Software
Unconditional 30-day Return Policy
Live Support 12 hours a Day
Infrared Training Course Features
PITI offers the most complete, self-paced online infrared thermography certification course on the market today. You receive instant online access along with a package of course materials shipped to your door. Our course management system is unmatched in features and interactive technology. You can take PITI's infrared thermographer training course on most connected devices including tablets and smart phones. Unlike other online courses, there is no time limit and your access to our course system never expires.

Infrared thermography training features include: Interactive instruction with diagrams, photos and videos; online exams, pre/post tests; online DVDs aligned with course lessons; online flash cards to test your knowledge and retention, a course that teaches both the fundamentals and the advanced material to increase knowledge and help prepare for exams.

Additional content includes checklists, infrared survey forms, agreements and infrared inspection report templates; free cloud-based infrared survey report software that works on mobile devices; hands-on field activities, a business start-up guide and marketing materials.
Lifetime Infrared Thermography Certification
PITI graduates receive lifetime infrared thermography certification and can return to refresh their infrared training at any time for free. With some infrared thermography training schools you remain a certified infrared thermographer only as long as you continue to pay recertification fees.

Your PITI infrared thermographer certification is a permanent credential you can proudly display for your entire career with no recurring certification charge. You can also add your PITI thermographer certification logo on your website or infrared thermography business marketing materials.
Steps to Getting Started with Infrared Thermography
The first step is to select the best infrared thermography training course. PITI offers the most affordable tuition in the infrared training industry. PITI's infrared training school provides up-to-date infrared course material and a turn-key system for setting up your own infrared survey business all for one low price. PITI provides all the resources and instructional materials you need to get started and allows you to take your time or push yourself through quickly.
©Professional Infrared Training Institute (PITI). All rights reserved.
PITI Office Hours: 8am - 8pm CST Mon.-Fri., 9am - 1pm Sat. Call 605-427-2908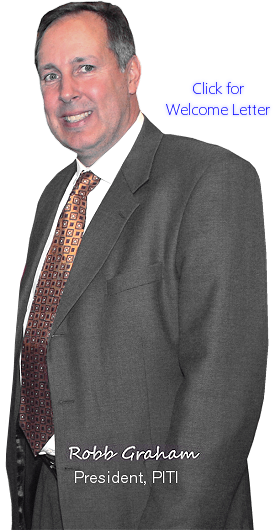 Testimonials

"I was blown away and continue to be amazed.."

I took PITI's online infrared training courses to supplement my income, not knowing how large the market would be for infrared inspection services. Shortly after completing your training and offering thermal inspections as a side business, I got a call from a property management company asking if I could help do thermal imaging surveys for several hundred rental units as part of weatherization and green building projects! Needless to say, I was blown away and continue to be amazed at the demand for thermal imaging inspections.
C.S., Bradey, MS



"It is unbelievable what has happened to my business..."

Thank you for providing me with a great start on a new career path! It is unbelievable what has happened to my business. My goal was to be a home inspector who also offered infrared services. Now after taking your course and working awhile in the infrared survey business, I've become a thermographer who happens to offer home inspection services! I've purchased three infrared cameras, and the work and the income from jobs just continues to grow. If you enjoy the challenge and are willing to invest the time to learn, it is well worth it.
J.H., San Jose, CA