Why Choose PITI?


Industry-leading Training
PITI's online infrared training provides a proven interactive learning solution with lesson pre-tests and post-tests, flash cards, video, feedback and the human support element that is so critical to success. With many years of experience and thousands of thermographers trained, PITI is the leader in the online infrared training field. We teach you what you need to know and help you every step of the way. PITI trained thermographers are never alone.


National Affiliations
We are affiliated with real estate and building commissions, and major insurance providers. We are also affiliated will major professional associations including ASHI, AHI, NAIS, CREIA, and FABI.


Comprehensive Training
You can take the course on many devices including tablets and smart phones, and the course can be completed in as little as 1-2 weeks. There is no time limit, so you can take as much time as you need and finish at whatever pace you set, quickly or over time. Your access to our course system never expires!
Online Interactive Instruction
Diagrams, photos and videos
Option for printed manuals and courses/videos on USB stick
Online exams you can retake
Online DVD aligned to lessons
Interactive Flash Cards that test your knowledge
Checklists and forms aligned to each lesson
Survey Report Templates you can edit
Free cloud-based Infrared Survey Report Software
Concise lessons and hands-on field activities
Start-up business guides and marketing materials


Lifetime Certification
Your PITI infrared thermographer certification is a permanent credential you can proudly display for your entire career with no recurring certification charge. With some infrared training schools you remain a certified infrared thermographer only as long as you continue to pay recertification fees. PITI graduates can return to refresh their training at no cost. Others may cut-off your online access or charge a fee to continue it.


Valuable Bonuses
PITI graduates receive a free year of membership in the National Association of Infrared Surveyors (NAIS), a national non-profit thermography association for the United States and Canada. NAIS Membership is an excellent credential to place on your marketing materials.

PITI also provides you with a free 1-year business website subscription to InspectHost.com, an e-commerce solution for thermographers that includes an inspection ordering system, payment tracking, credit card processing and e-delivery of infrared survey reports. This is a great turnkey system for promoting your business online and serving as a resource for existing customers.


Personalized Support
Simply put, PITI is different. No one at PITI is paid a sales commission, which means everyone is here to help you succeed! Our purpose is to provide a great training experience for our students. You deal directly with experienced staff and instructors at our school location in Madison, SD, who are here everyday to help our students from start to finish.
©Professional Infrared Training Institute (PITI). All rights reserved.
PITI Office Hours: 8am - 8pm CST Mon.-Fri., 9am - 1pm Sat. Call 605-427-2908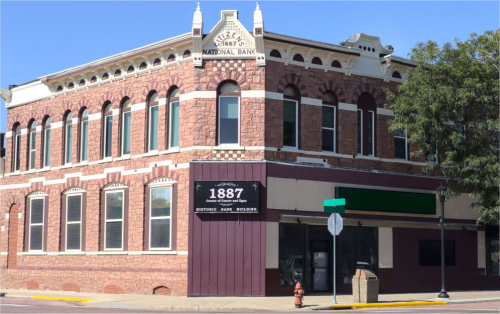 101 Egan Ave N, Madison, SD 57042
Map it on Google
Mailing Address:
PO Box 303, Madison, SD 57042